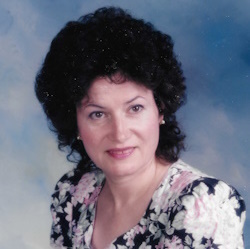 Joan Esser Author
Welcome
Hello and welcome to my website! As a new author of women's fiction I have a lot to learn, and a lot to say, so I am inviting you to join me on my adventures in writing.

I write contemporary romance. My heroines struggle to overcome adversity and find their true potential. They look for love in all the wrong places, then find the right places. As a voracious reader, I have often wondered if an alternate ending in my words would be more satisfactory, since I love a happy ending. Cinderella marries the prince and then...and then...she finds love and devotion with a kind and gentle man who values her opinion until her hair turns white.

Whatever struggles they had along the way, my hero and heroine learn how to trust, to communicate, to show their love. And you get to join them in their adventures.
The The Marriage Matrix is available at Amazon(Kindle), iTunes(books), and Nook. The release date was October 4, 2023. The publisher is The Wild Rose Press . It was listed on their online catalog and is up for sale with all external distributors worldwide.
Digital Price is $3.99
Print Price (if applicable) $16.99
ISBN(s):
978-1-5092-5061-5 Paperback
978-1-5092-5062-2 Digital
Ordering information:
Order on Barnes and Noble
Order on Amazon
Thank you for visiting. Come back often. In the meantime, feel free to visit me on Facebook or Twitter. I love meeting fans and making new friends!
Last Updated: Thursday October 12, 2023


Our Directory websites are mobile-friendly
Hits since inception
home - about the author - the marriage matrix book
Copyright ©
Joan Esser Books
All Rights Reserved